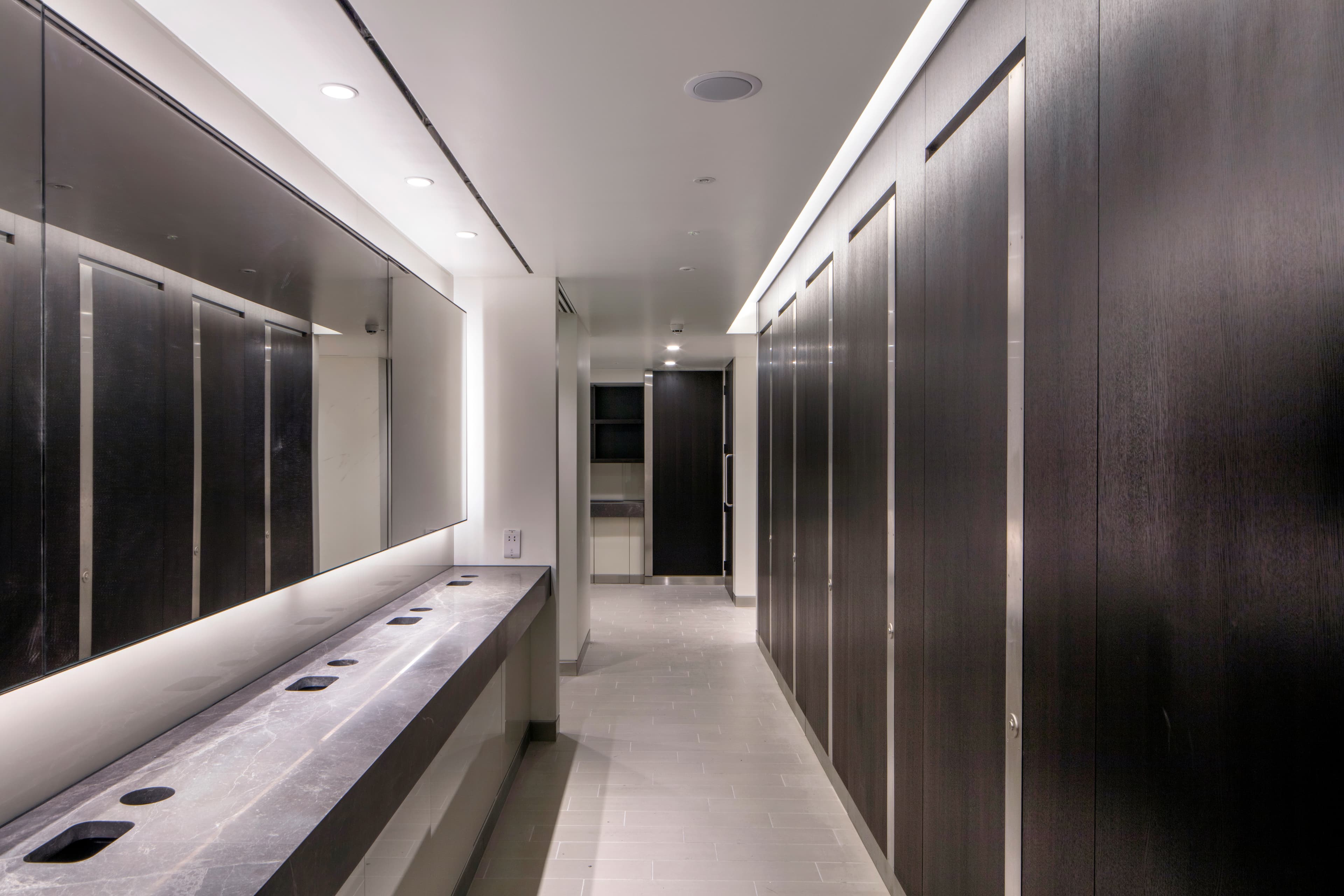 Case Study:
One New Street Square
One New Street Square the final jewel in the crown of Land Securities New Street Square development and boasts 275,000 sq ft of office space, currently let in its entirety to Deloitte LLP.
Our scope of works included the full WC fit out with raised floors, drylined partitions, ceilings, smoked oak veneered cubicle fronts, back painted glass duct walls and divisions, wall and floor tiling, natural stone vanity tops and mirror units, fixtures and fittings, lockers, shower areas and final decoration. The joinery scope of works encompassed all doorsets, ironmongery and back painted glass panelling to lift lobbies throughout the building.